Market Research: Overview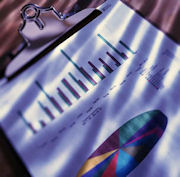 Market researchers figure out what drives people to buy Cheerios, Chevrolets and Chimichangas. Market researchers are applied consumer behaviouralists, combining quantitative data with their understanding of how markets work to better promote a product. Market researchers use tools such as statistical analysis packages, surveys, mystery shopping, focus groups and new product tests to help achieve success for a product. Market research jobs are both interesting and potentially lucrative. The field is booming and with ever-improving data from places such as supermarket scanners and the web, there is no doubt that this field has a bright future.
Key tasks in market research involve collection and analysis of market information, identification of market trends and market segmentation.
Jobs in marketing research are increasingly global and call for both a grasp of culture, of markets, and quantitative methods. There is little doubt that the field of market research is one of the most interesting, highest growth occupational categories available today.
Key Resources on Market Research Jobs
Useful Books for Exploring Market Research Jobs
Further Information
Find Market Research Jobs on thousands of job sites with one search. Provided by Indeed.com, "a one stop shop for job seekers" (Wall Street Journal).
Blogs