Explore Careers
Accounting
Consulting
Entrepreneurship
Human Resources
Finance
Marketing
Market Research
Overview
Skills & Talents
Job Options
Salaries
Links & Resources
Facts & Trends
Top Players
Non-Profit
Market Research:
Links & Resources
Career Information, Company Profiles and Contacts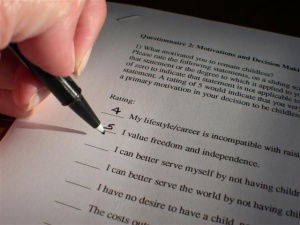 by Wetfeet Press.

by Anne Beall.

Thousands of job sites with one search. Provided by Indeed.com, "a one stop shop for job seekers" (Wall Street Journal).
Ideas and Know-How
by Edward McQuarrie.
A resource for novice marketing professionals, defining marketing research of various types, and examining the goals and techniques associated with six traditional market research methods. Also discusses nontraditional market research, and shows how to combine individual market research techniques into a research strategy.

By Vincent P. Barabba. A progressive and useful book for those interested in market research.

By George Edward Breen, A. B. Blankenship and Alan Dutka, McGraw-Hill, Inc. A well-written text on the art and science of market research. Well worth the time of any prospective market researcher.

By Art Weinstein, Probus Publishing. This book's state-of-the-art demographic and psychographic segmentation techniques and case studies reflect the latest data and applications in market research. This expanded edition also covers international market segmentation and database marketing/single source data to help analyze market opportunities. Topics include: the pre-segmented market; physical attributes; statistical software; segmentation resources; developing global market strategies.

One of the better vendors of marketing-related books, articles and data. You will find a special focus on demographic factors.
Magazines and Newspapers (Online and Off)