Explore Careers
Accounting
Consulting
Entrepreneurship
Human Resources
Finance
Marketing
Non-Profit
Overview
Skills & Talents
Job Options
Salaries
Links & Resources
Facts & Trends
Top Players
Non-Profit:
Career Links & Resources
Sites with Non-Profit Career Information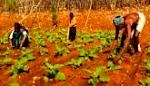 Books on Non-Profit Career Exploration
Careers in the Arts
Careers in Education
Careers in the Environment and Green Things
Careers in Human Services and Social Work
Careers in International Development and Foreign Affairs
Careers in the Military
Careers in Museums and Zoos
Careers in Public Health
Careers in Social Causes and Justice
Careers with a Religious Angle
Ideas and Know-How
By Leslie Crutchfield and Heather McLeod Grant.
If you work with a nonprofit as a staff member, volunteer or board member, you already know that nonprofit management is not as easy as it looks. The authors of this book agree. They studied nonprofits, the third largest industry in the U.S., for four years and identified 12 "exemplary" organizations that share six similarities in best practices.

By Peter Drucker. Drucker is one of the best known names in marketing and management. Drucker provides guidelines and expert advice on how to manage a non-profit organization effectively and efficiently. The book includes interviews with 9 executives. You may also be interested in the audio tape.

By Peter Edels. New York, N.Y.: McGraw Hill, Inc. Edels provides secrets of running a successful fundraising campaign. Specifically, he provides a practical step-by-step down in the trenches look at fundraising.

By Carolyn Farb. Austin, Texas: Eakin Press. This fundraising "cookbook" provides practical suggestions for the non- profit marketer who has major responsibilities in fund-raising. Farb has an easy to read book that caters to the practitioner.

By Bruce Hopkins. New York, N.Y.: John Wiley and Sons.
Hopkins examines the non-profit organization from a legal standpoint. He provides detail for every legal issue that a non-profit needs to consider.

By Richard Steckel, et. al., San Francisco, Ten Speed Press. This is a book which tells you how to run a non-profit successfully. Gives you a good background of how the whole non-profit sector works.